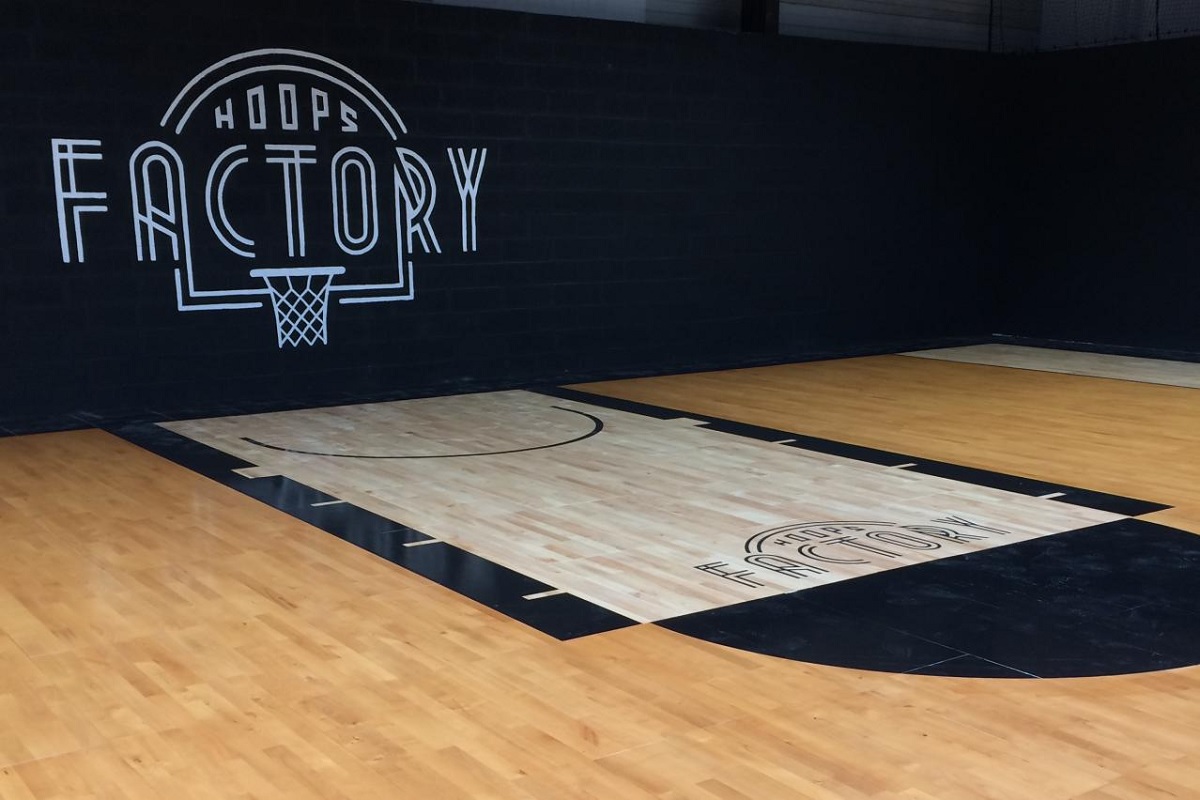 Fixed Sports Flooring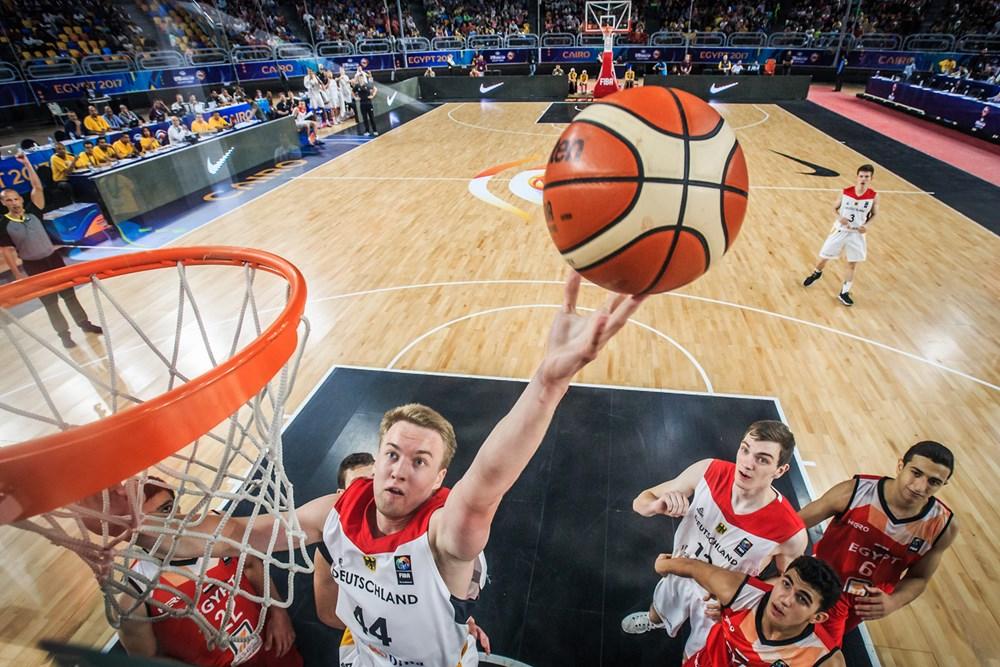 Portable Sports Flooring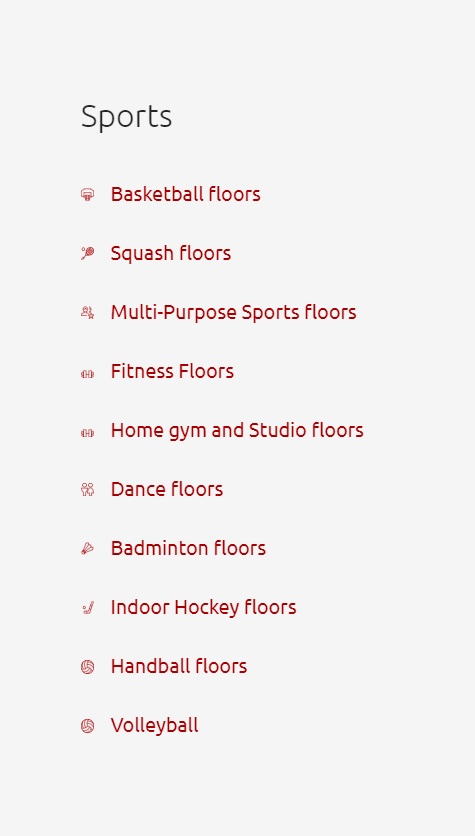 For Performance & Multi-purpose
Fixed Sports Flooring Solutions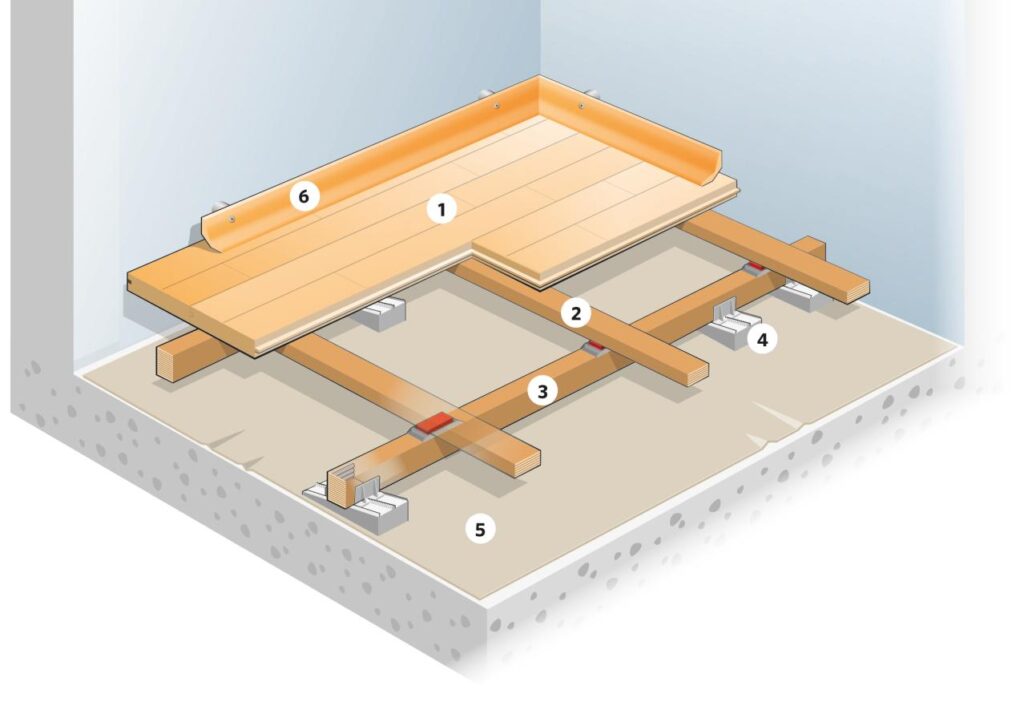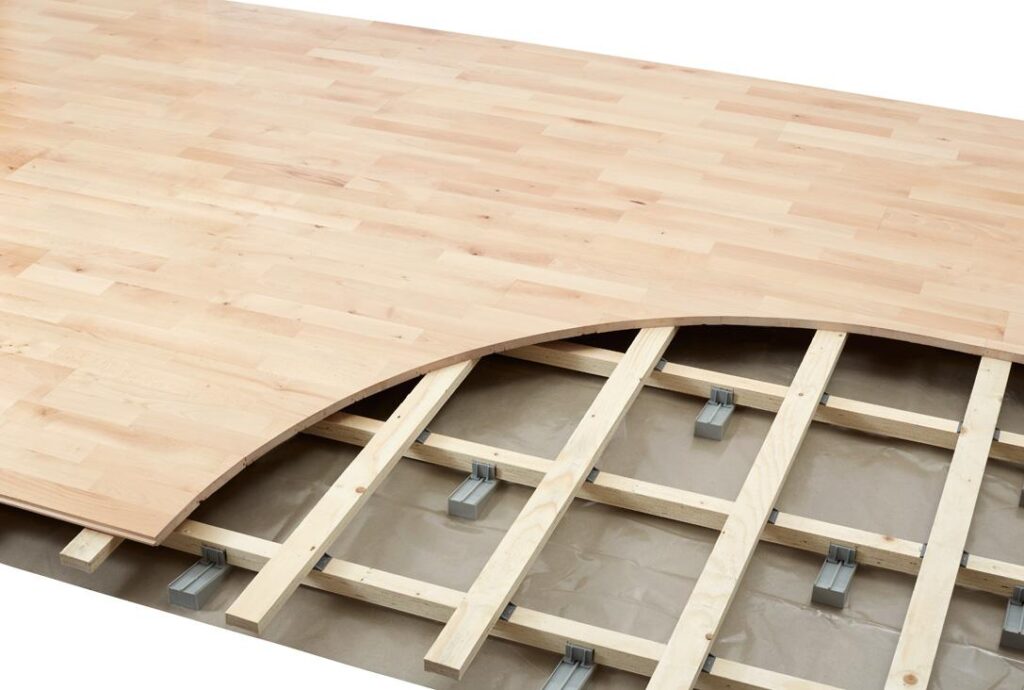 Duobat 120+
Construction Height : 120mm + to maximum 242mm
System : Double batten
Performance : EN14904 Class A4
Required subfloor : Even/ Uneven
25 years fatigue test : yes
Sanding & re-sealing : 8-10 times
Use : All types of sport
Sports Hall, Multi-purpose room, Activity Centre, Refurbishment, Residential & public area
Unobat 62+
Construction Height : 82mm + to maximum 209mm
System : Single batten
Performance : EN14904 Class A4
Required subfloor : Even/ Uneven
25 years fatigue test : yes
Sanding & re-sealing : 8-10 times
Use : All types of sport
Sports Hall, Multi-purpose room, Activity Centre, Refurbishment, Residential & public area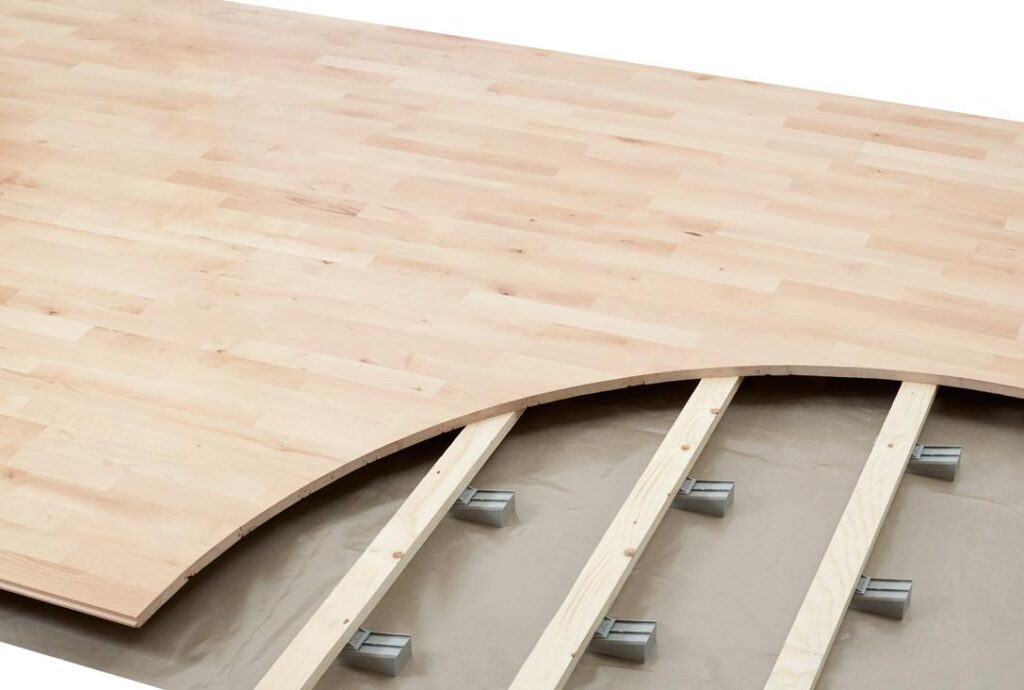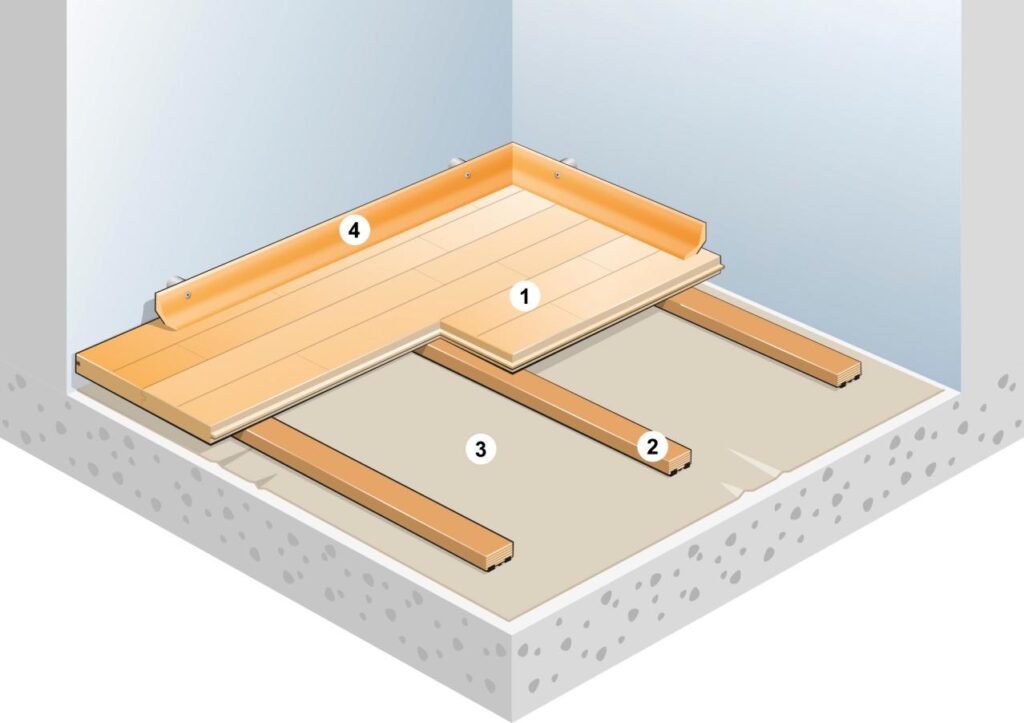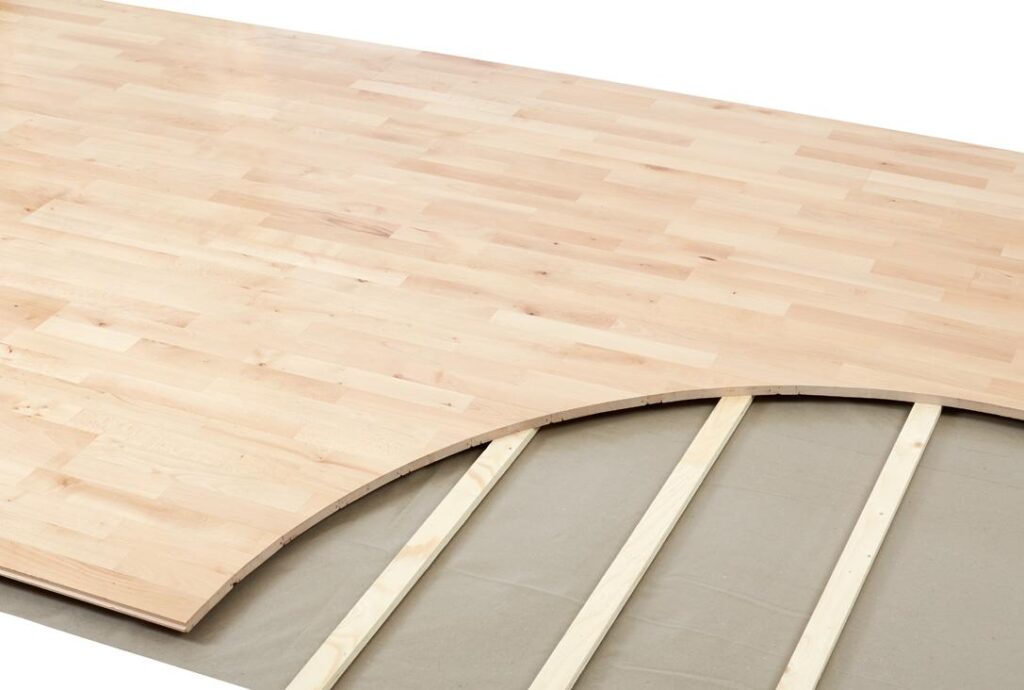 Unobat 45
Construction Height : 45mm
System : Single batten
Performance : EN14904 Class A4
Required subfloor : Even
25 years fatigue test : yes
Sanding & re-sealing : 8-10 times
Use : All types of sport
Sports Hall, Multi-purpose room, Activity Centre, Refurbishment, Residential & public area
CLIP SYSTEM
Construction Height : 32mm
System : Floating floor system with 10mm sportsFoam
Performance : EN14904 Class A3
Required subfloor : Even
25 years fatigue test : yes
Sanding & re-sealing : 8-10 times
Use : All types of sport
Sports Hall, Multi-purpose room, Activity Centre, Refurbishment, Residential & public area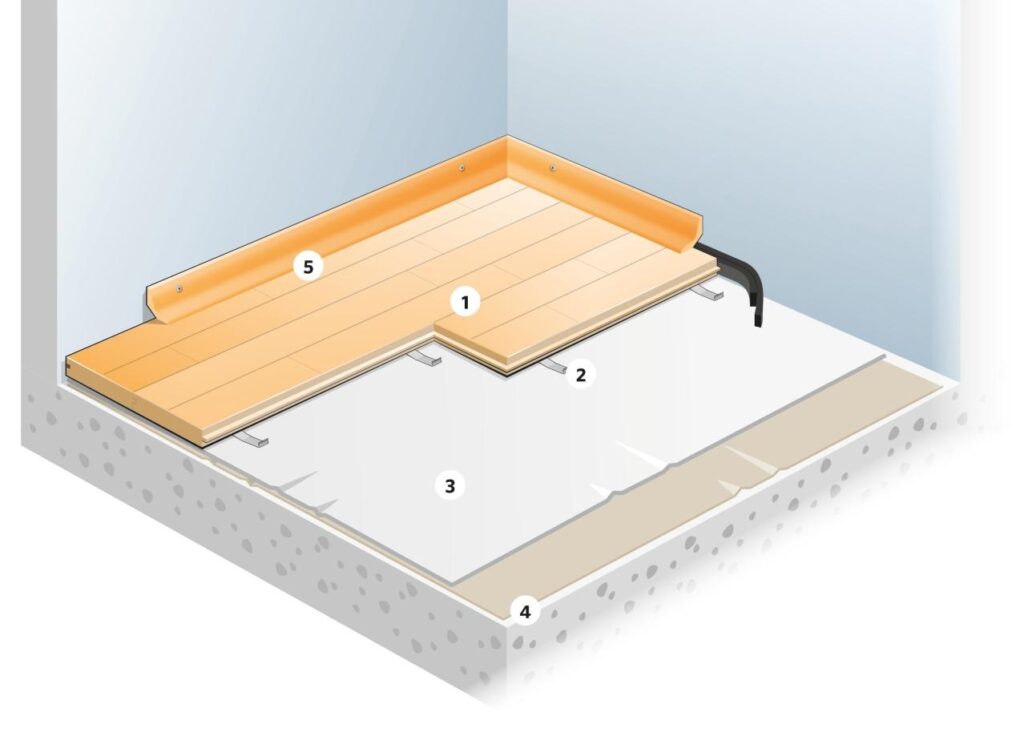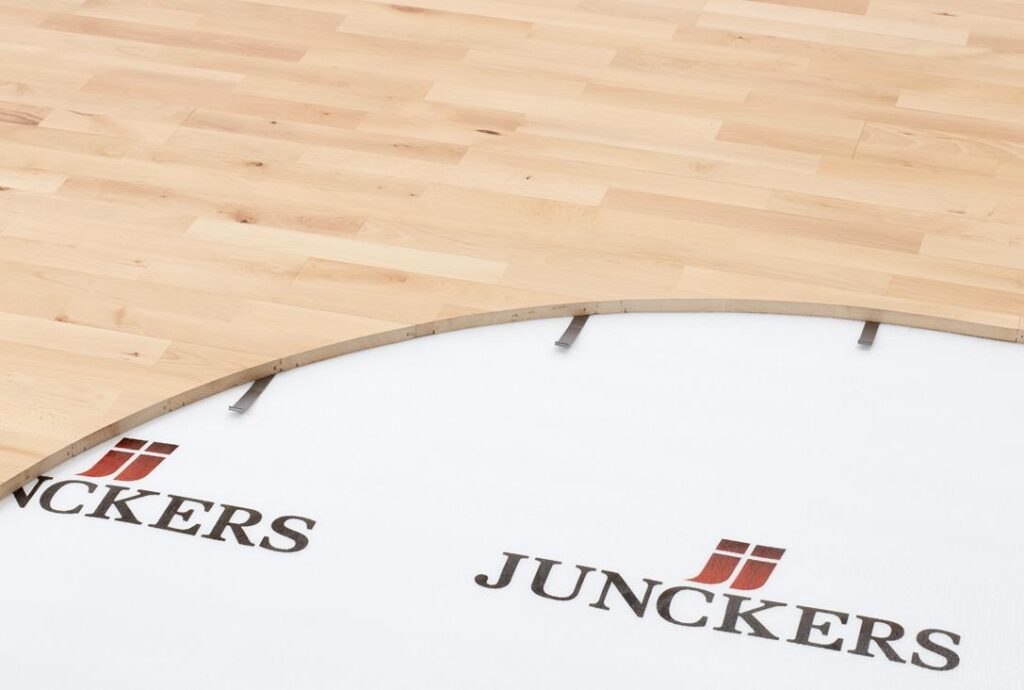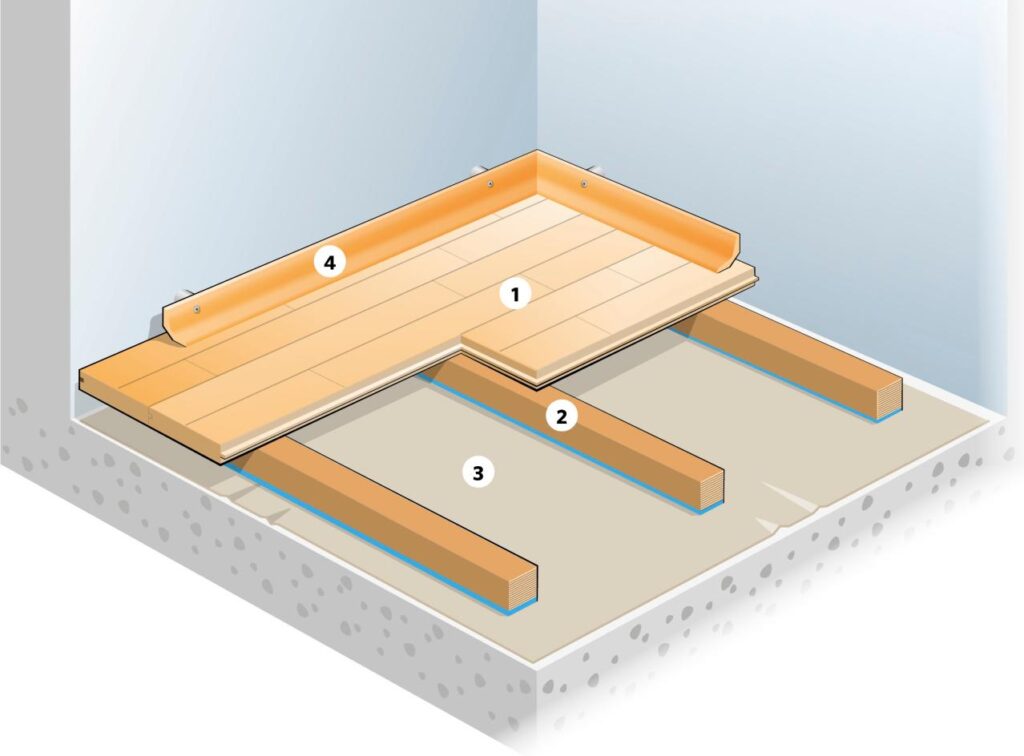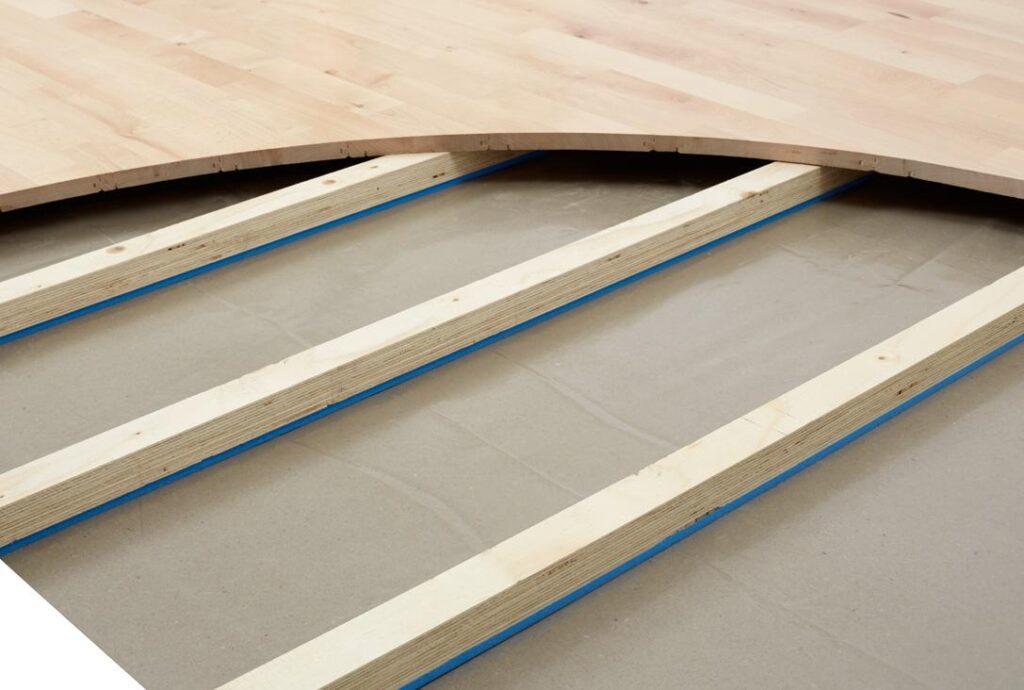 Blubat 52-67-79
Construction Height : 52/ 67/ 79mm
System : Single batten
Performance : EN14904 Class A3
Required subfloor : Even
25 years fatigue test : yes
Sanding & re-sealing : 8-10 times
Use : All types of sport
Sports Hall, Multi-purpose room, Activity Centre, Refurbishment, Residential & public area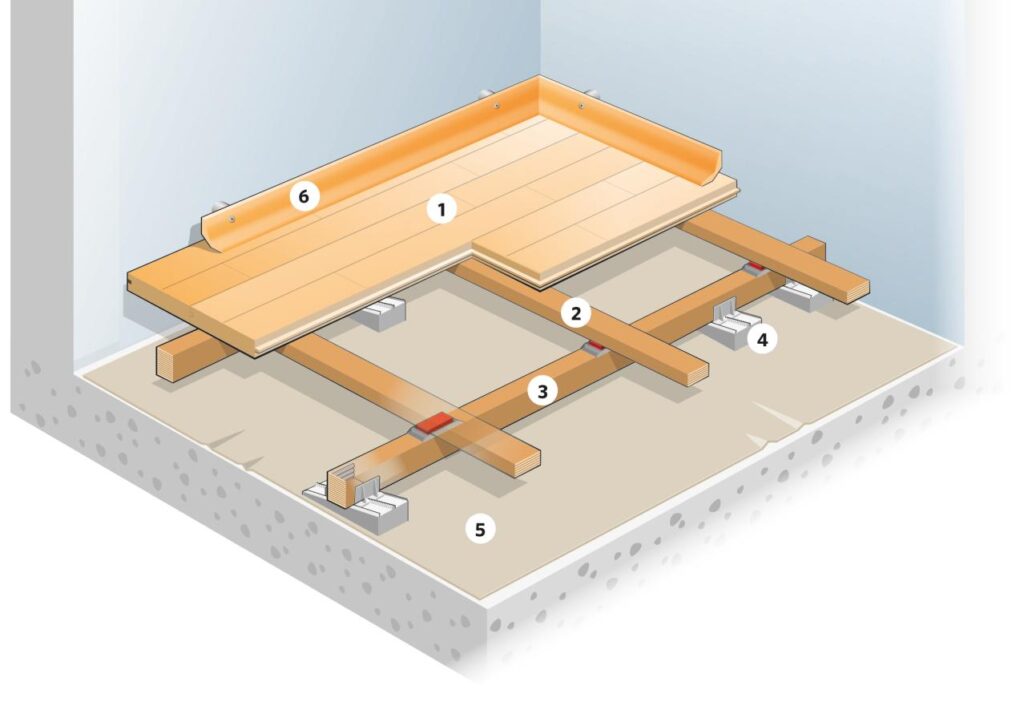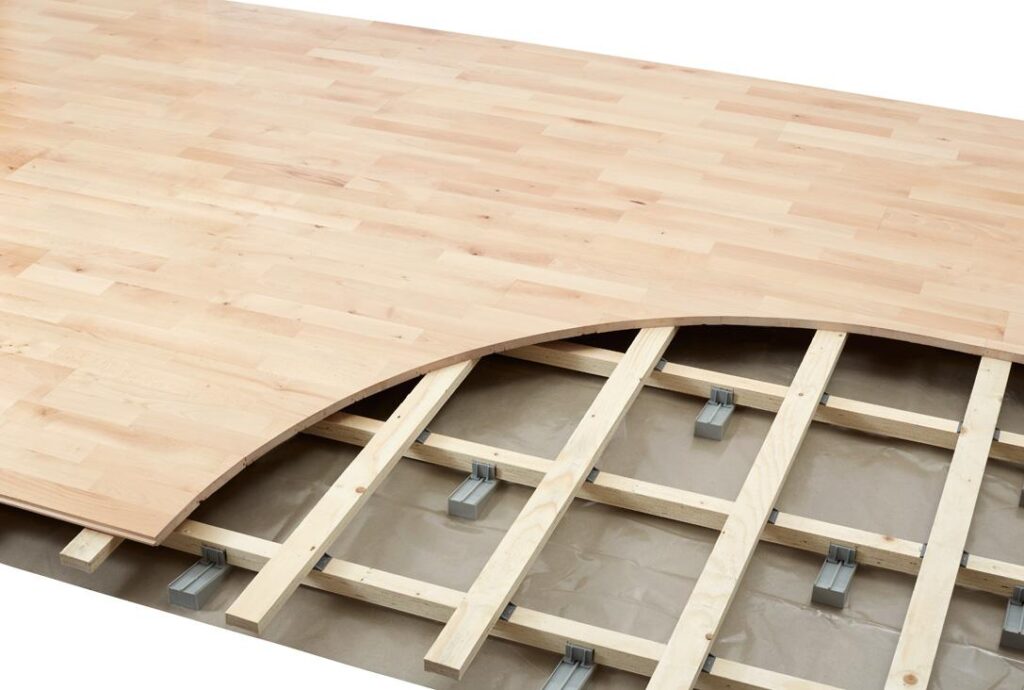 Duobat 120+
Construction Height : 120mm + to maximum 242mm
System : Double batten
Performance : EN14904 Class A4
Required subfloor : Even/ Uneven
25 years fatigue test : yes
Sanding & re-sealing : 8-10 times
Use : All types of sport
Sports Hall, Multi-purpose room, Activity Centre, Refurbishment, Residential & public area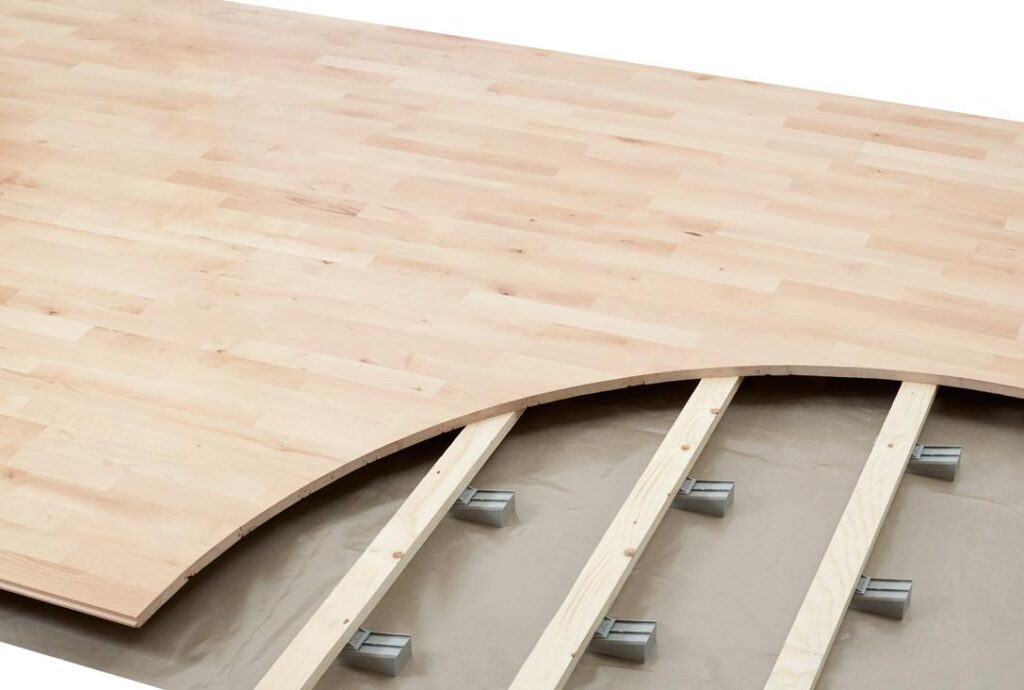 Unobat 62+
Construction Height : 82mm + to maximum 209mm
System : Single batten
Performance : EN14904 Class A4
Required subfloor : Even/ Uneven
25 years fatigue test : yes
Sanding & re-sealing : 8-10 times
Use : All types of sport
Sports Hall, Multi-purpose room, Activity Centre, Refurbishment, Residential & public area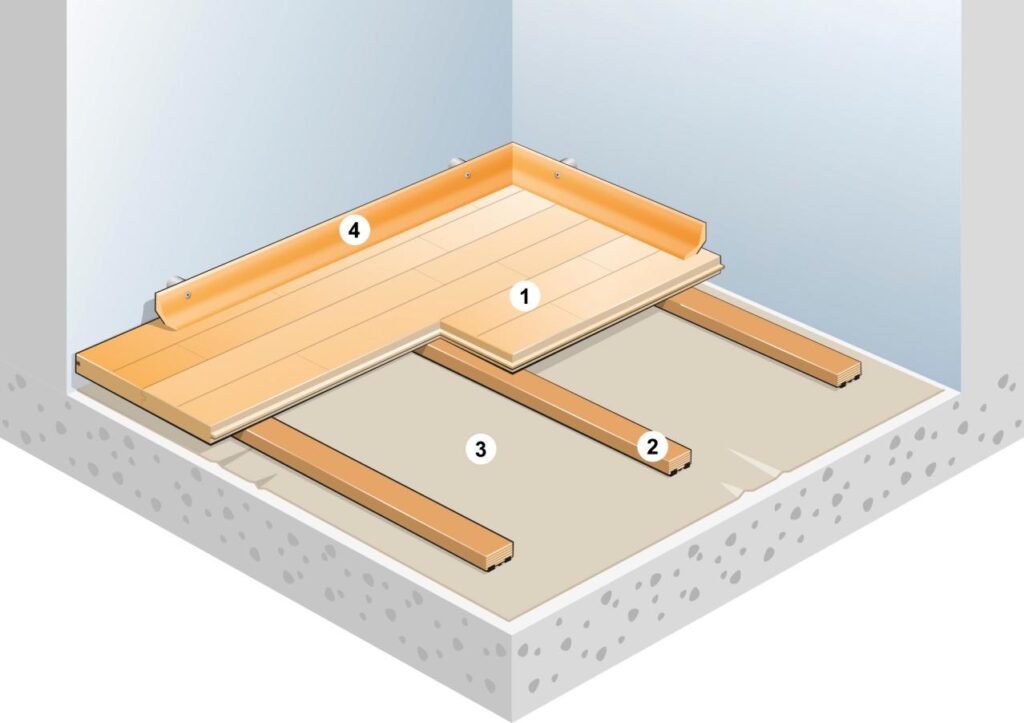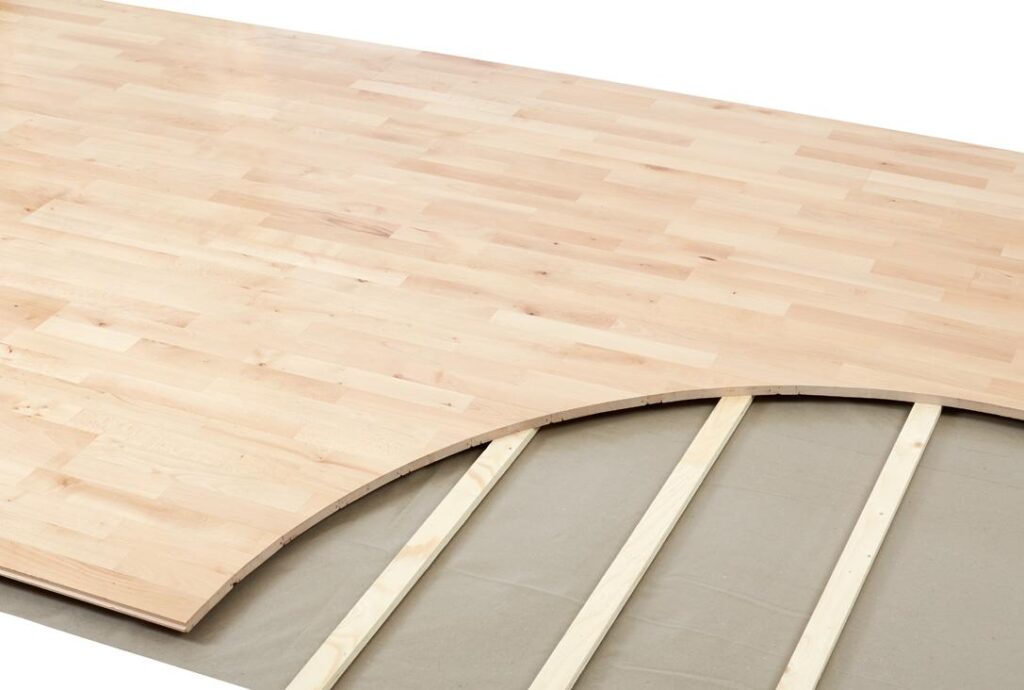 Unobat 45
Construction Height : 45mm
System : Single batten
Performance : EN14904 Class A4
Required subfloor : Even
25 years fatigue test : yes
Sanding & re-sealing : 8-10 times
Use : All types of sport
Sports Hall, Multi-purpose room, Activity Centre, Refurbishment, Residential & public area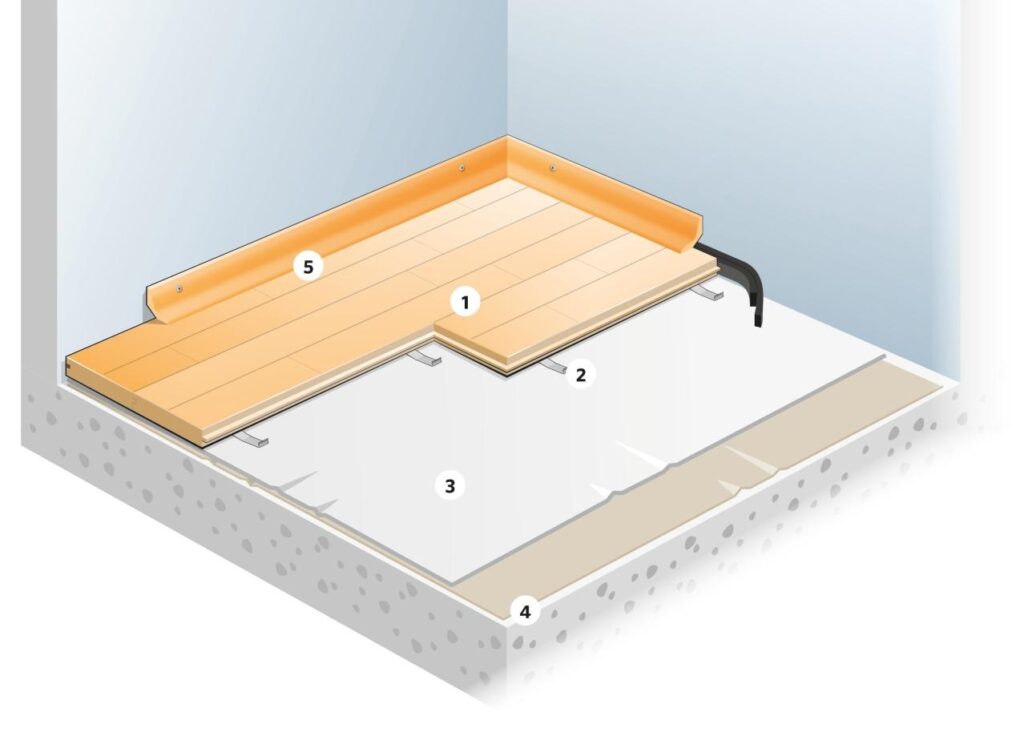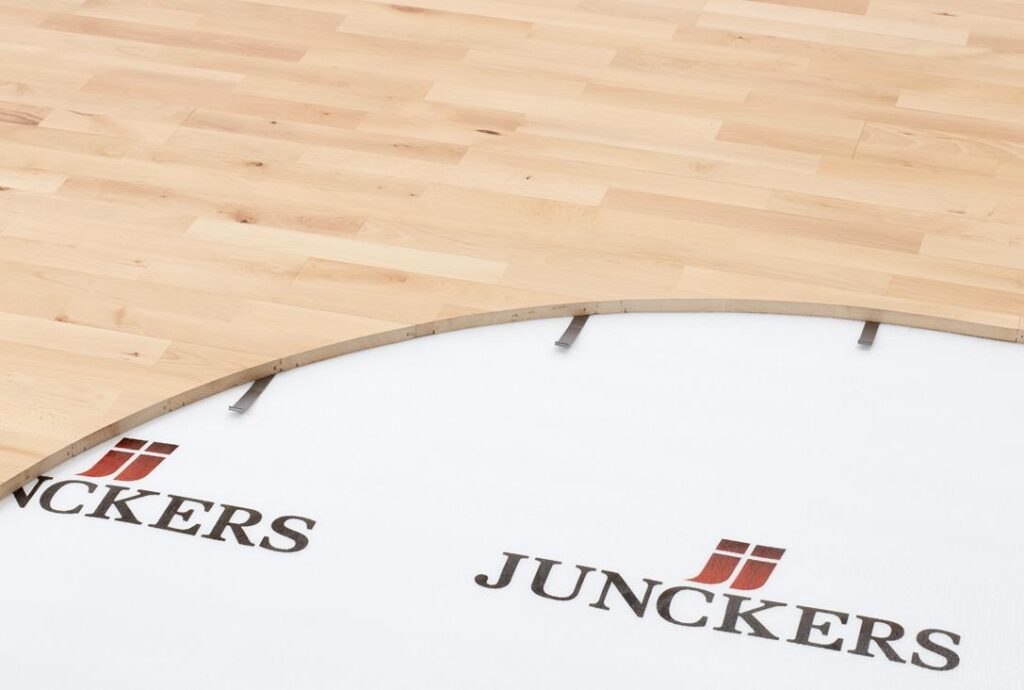 CLIP SYSTEM
Construction Height : 32mm
System : Floating floor system with 10mm sportsFoam
Performance : EN14904 Class A3
Required subfloor : Even
25 years fatigue test : yes
Sanding & re-sealing : 8-10 times
Use : All types of sport
Sports Hall, Multi-purpose room, Activity Centre, Refurbishment, Residential & public area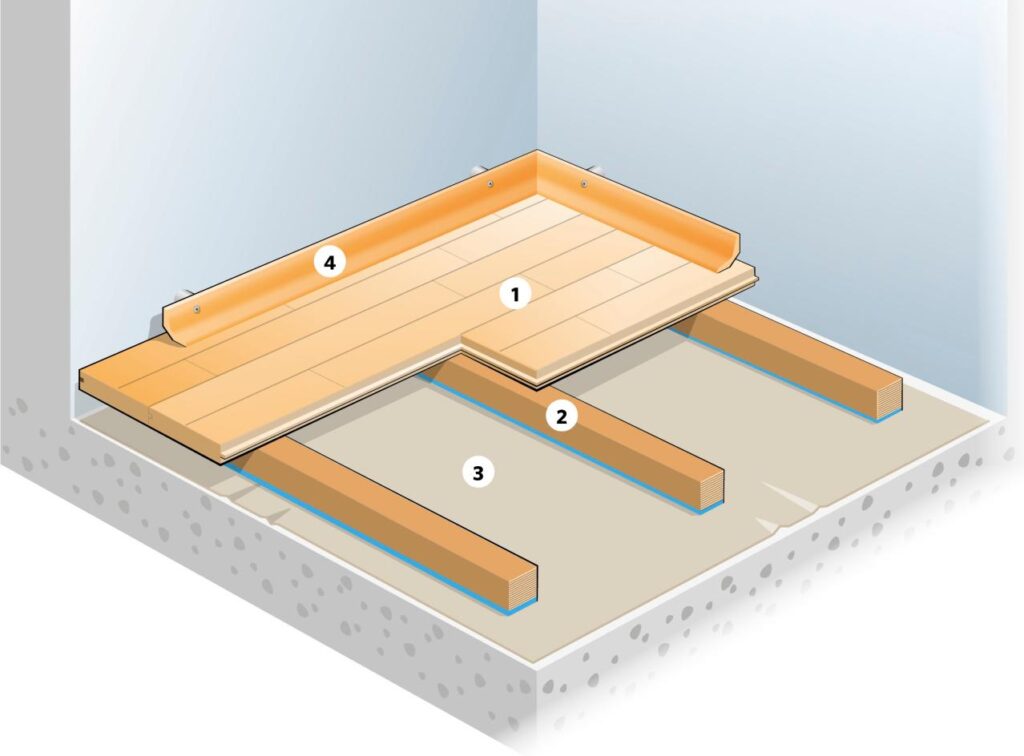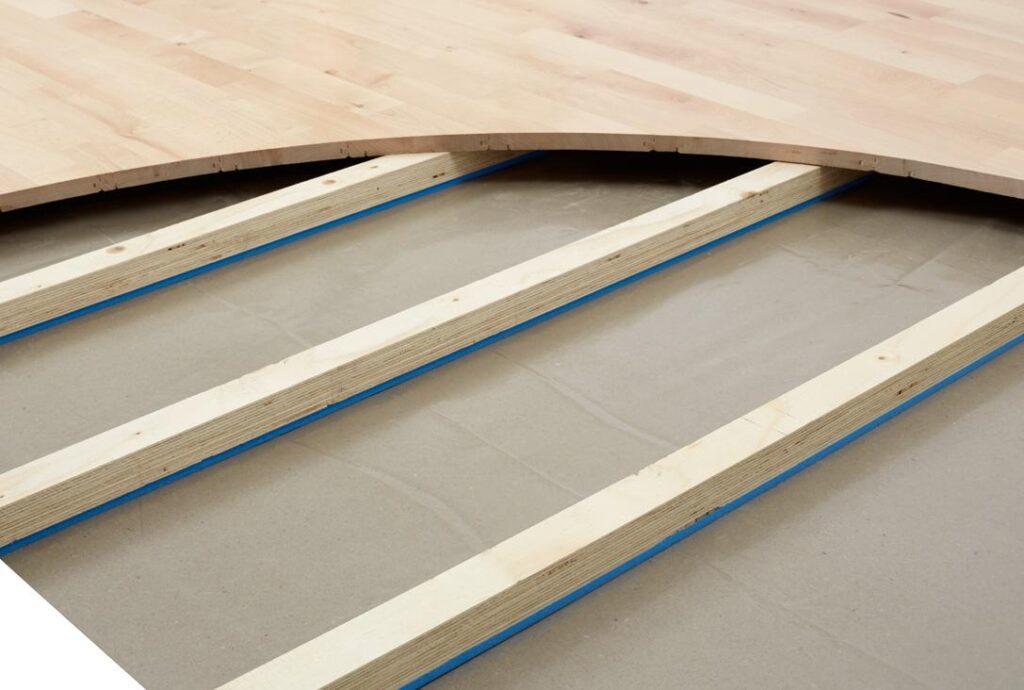 Blubat 52-67-79
Construction Height : 52/ 67/ 79mm
System : Single batten
Performance : EN14904 Class A3
Required subfloor : Even
25 years fatigue test : yes
Sanding & re-sealing : 8-10 times
Use : All types of sport
Sports Hall, Multi-purpose room, Activity Centre, Refurbishment, Residential & public area
Portable Sports Flooring Solutions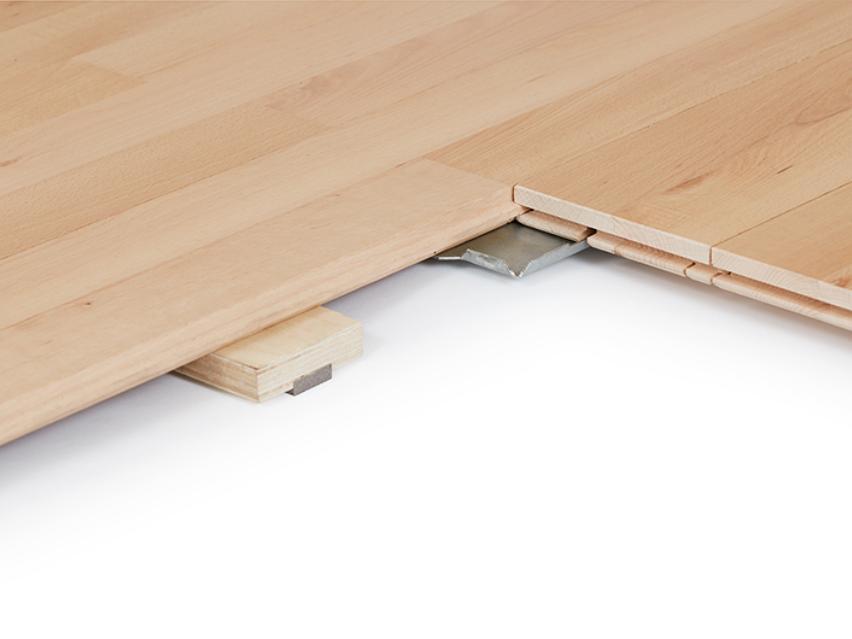 PRO COMPLETE 44 | PORTABLE FLOORS
Construction height 44 mm
Preassembled panels with prefixed battens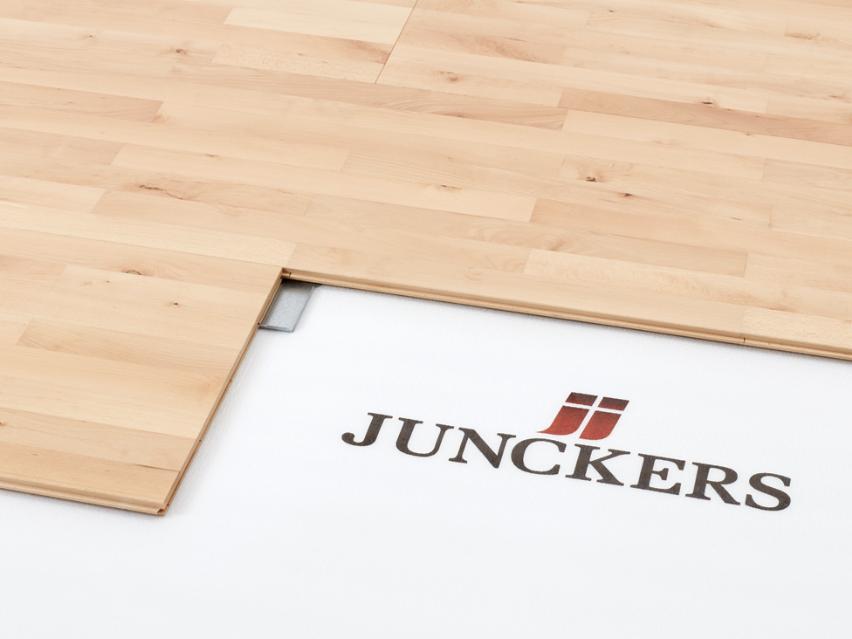 PORTABLE A3 | PORTABLE FLOORS
Construction height 32mm
Preassembled panels installed floating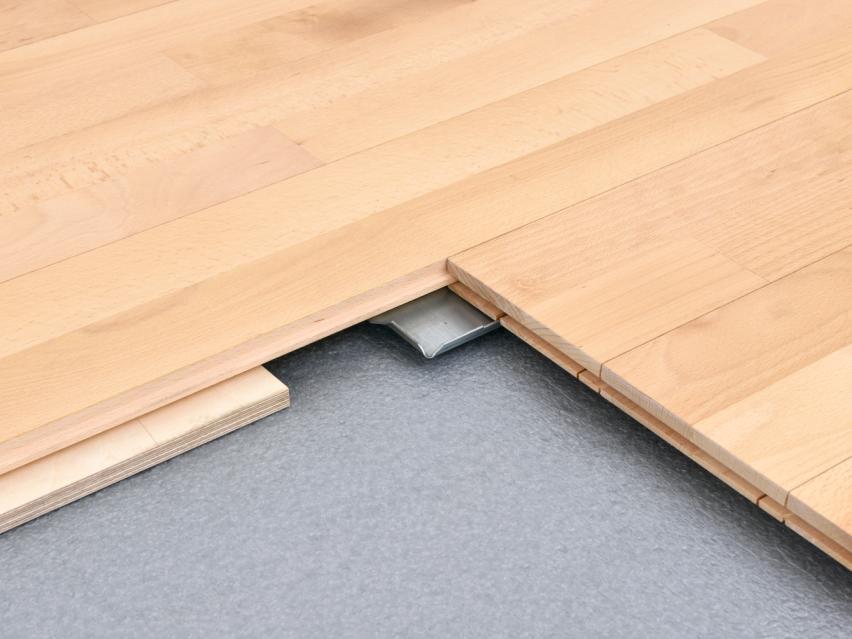 ARENA MASTER | PORTABLE FLOORS
Floor System Thickness 49 mm
Plywood-enforced - Portable Sports Flooring

At Junckers, we believe that creativity and a distinctive look contribute to a comfortable atmosphere in smaller group exercise rooms.

Warmer wood tones provide the ideal healing backdrop for wellness centres, Yoga and Pilates. More vibrant hues can offer the right amount of pizzazz for Zumba and other exhilarating activities.

Combine a Junckers sports floor with colour and create a unique expression.

Coloured beech sports floors in Premium
grade, are available in combination with all
Junckers fixed floor systems.