The mobile auditorium is an innovative solution that ensures a hall can be freely and flexibly arranged depending on the event.
The auditorium assembly process is very simple – all you need to do is clang a hinge at the top of each module. It is a quick solution, yet stable and safe at the same time. Using the modules, it is possible to arrange an interior for a play or a fashion show (with tribunes placed around a stage). The mobile auditorium can also be completely disassembled, for example, for a congress. The modules that are not used at any given time can be put into a trapdoor under a stage.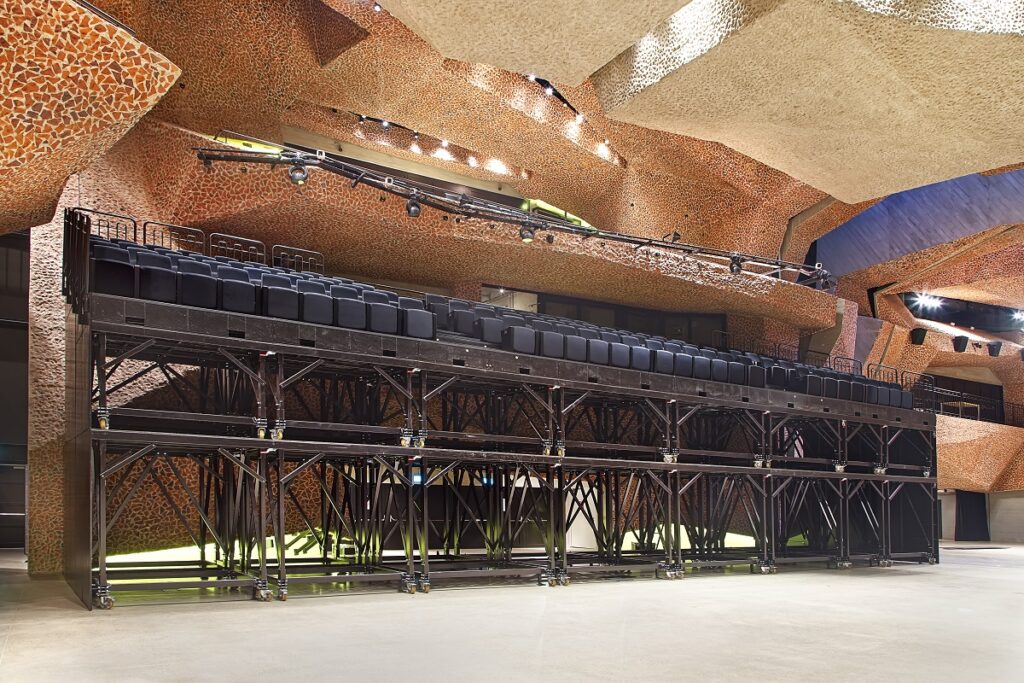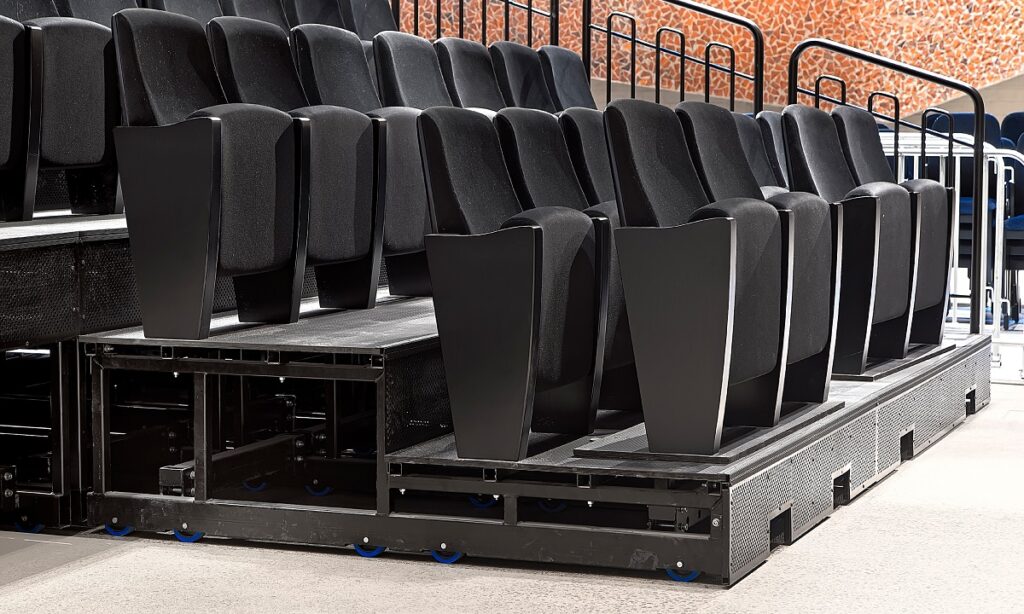 Armchairs are placed on metal frames, the biggest of which can be 5.5 m tall. Modules are levelled with respect to each other. Every module is equipped with rows of armchairs and railings that ensure users' safety. Particular elements can be combined and built in different configurations, just like LEGO bricks. The modules are easy to move by self-turning castors.